Club 55 is undoubtedly the most famous beach club restaurant on Pampelonne beach. Once just a simple wooden cabin on the beach adopted as a canteen for the crew of legendary film And God Created Woman, this iconic beach club has remained at the top of its game for decades.
When was Club 55 in Pampelonne launched?
Most of us are familiar with the emergence of Saint Tropez on the international scene, an event credited to the captivating presence of the young and beautiful Brigitte Bardot in the 1950s. This once-sleepy French fishing village was forever changed with the arrival of Hollywood and its stars.
Bardot was in the South of France filming "And God Created Woman," directed by her then-husband, French filmmaker Roger Vadim during the magical summer of 1954. The vibrant atmosphere and rustic charm of the village became the enchanting backdrop of this cinematic creation, leaving an unchangeable mark on the young actress who quickly fell in love with St Tropez.
Taken by this picturesque coastal town, Bardot chose Saint Tropez as her personal sanctum, spending much of her personal and professional time there. Now, the ever so graceful Bardot is in her late 70s and continues to live in a secluded waterfront property in St Tropez. Echoes of her iconic persona are intricately woven into the tapestry of this French town, making it an evergreen beacon of glamour.
Club 55 is today one of Bardot's most enduring legacies in Saint Tropez. This delightful beach club, conveniently located a stone's throw from some of St Tropez House's most luxurious villas for rent in Pampelonne, was Bardot's cherished luncheon spot during her vibrant filming days. It has since blossomed into an epitome of luxury and exclusivity, preserving the timeless elegance of the golden days.
What celebrities can be spotted at beach club restaurant Club 55?
Now, Club 55 boasts some of the most sought-after tables in Saint Tropez, where famous politicians, Hollywood greats, and up-and-coming pop stars eagerly reserve a spot at the height of every summer. Such celebrated celebrities as Joan Collins and her husband, Percy Gibson, not only own a villa nearby but are also regulars at Club 55, often spotted having a sunbathed lunch. Other famous guests of Club 55 include Leonardo DiCaprio, Elton John, Kate Moss, Sacha Baron Cohen, Jennifer Lopez with husband Ben Affleck, Sylvester Stallone, Beyonce with husband Jay-Z, Brigitte Bardot herself, and the late Karl Lagerfeld.
On a summer day, Club 55 can serve up to 900 covers. It is notoriously difficult to get a table in July and August; therefore, clients renting a villa in St Tropez are highly recommended to book well in advance to avoid disappointment. Once you are sitting at that beautifully set table on the soft white sand, you will no doubt be glad you thought ahead. The food is simple and delicious, the views are second to none, and the ambiance is certain to ensure you have a day to remember.
Read more here about celebrities in Saint Tropez on the St Tropez House blog: What Celebrities to expect at St Tropez beach clubs in 2023
Where is Club 55 and how to book a table and a beach bed?
Reserving up to 2 months in advance is recommended if you wish to book a table or sun lounge at beach club restaurant Club 55 in Pampelonne. When reserving you will be asked to provide the number of guests in your party, the date and time of your visit and most probably a credit card to hold your booking. Be sure to arrive on time to both as spaces will be given away quickly due to high demand.
For reservations contact +33 (0)4 94 55 55 55 or visit the website club55.fr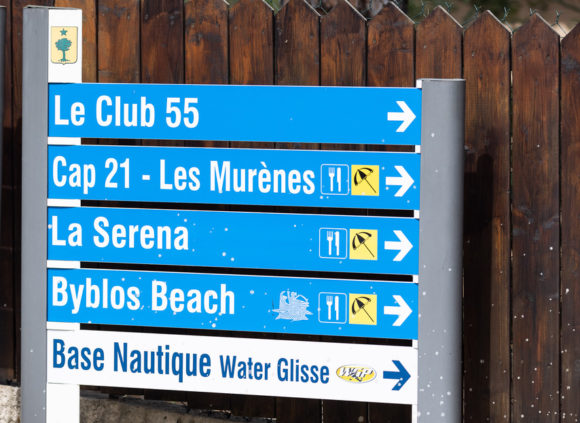 Who is the owner of beach restaurant Club 55 in Pampelonne? 
French restaurateur Patrice de Colmont is the owner of beach restaurant Club 55 in Saint Tropez. Son of Bernard de Colmont, an ethnologist who visited the beach of Pampelonne in 1947 as a seafarer and soon after made a home there for his family, Patrice has seen his family's small cabin, hosting only friends, turn into one of the most famous beach clubs in the world. In a video interview with Patrice, he describes the two mottos that his beach restaurant abides by: the first being "Here, the food is not made by the boss", alluding to the comical fact that the owners are not good cooks, and know it. The second motto speaks to the familial and intimate setting which Club 55 has succeeded in maintaining over the years, which is "Here, the client is not the king…because he is a friend".
Patrice de Colmont is also the proud owner of the historical landmark Château de la Mole. Colmont purchased this stunning estate not only as a childhood fantasy, being the home in which Antoine de Saint-Exupéry, author of Le Petit Prince, resided, but also to create an agricultural oasis dedicated to sustainable development. The exquisite farm located on this property also supplies some of the produce to Club 55 itself!
What is the dress code at Club 55?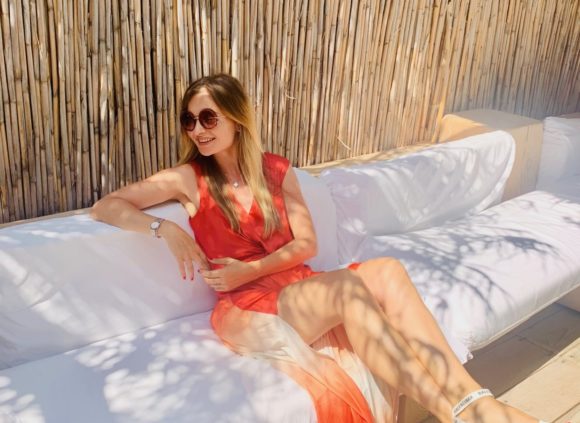 Home to the boho-chic, Brigitte Bardot-inspired look, Saint Tropez encourages guests to dress to impress while remaining comfortable and laid-back. At Club 55, as in all other establishments in Saint Tropez, wearing only swimsuits is not permitted in the dining area; however, stunning sarongs or beach dresses are the perfect attire for this fashion-forward, seafront setting.
What type of food/menu is served at Club 55? 
Club 55 prides itself on serving a sustainable, organic, and locally sourced menu to its guests. In addition to favouring local suppliers, it has, for over a decade, also begun the production of its own produce, olive oil, and wines made in Domaine des Bouis and Château de la Mole. Guests dining at Club 55 can expect a health-conscious menu specialising in wild fish, raw seasoned vegetables, and such typical Provençal delights as grilled sardines and an onion tart.
What are the opening hours of Club 55 St Tropez? 
Club 55 is open from the end of March until the first week of November each year. It is open 7 days per week, from 10am until 7pm.
What is unique about Club 55 in Pampelonne? 
Club 55 sets itself apart from other Pampelonne beach clubs in various ways. Its fervent eco-friendliness, dedication to sustainability, and, most notably, its own private farm that supplies some produce to the restaurant, are defining factors in its uniqueness. Owner of Club 55 Patrice de Colmont is at the forefront of the beach club's commitment to ecological awareness. He is also central to Club 55's uniqueness, often personally greeting and chatting with loyal clientele as one of the few beach club owners who is consistently present. Another distinguishing feature of Club 55 is its rich history and ties to the golden age of cinema, having hosted the film crew of the legendary movie And God Created Woman starring Brigitte Bardot.
What is the ambiance and decor of Club 55? 
The ambiance of Club 55 is effortlessly chic and relaxed, where each guest is treated as a longtime friend. Its decor has stayed consistent for decades, instantly recognisable by its signature white and blue table cloths, driftwood structures, and organic design details. Club 55 remains true to its rustic charm and prides itself on maintaining a certain refined simplicity. The thoughtful and unchanging layout and decor invite a sense of harmony and connection with the natural beauty of Pampelonne beach which surrounds it.
Is there live music at Club 55? 
Club 55 is dedicated to keeping the original atmosphere and essence of Club 55 alive; therefore, the club remains deliberately filled with the laughter and chatter of its guests as its primary ambiance. During the second seating, however, there is a live band which floats from table to table, serenading guests.
What makes Club 55 a must-visit destination in St Tropez? 
Club 55 beach club restaurant in Pampelonne is a must-visit destination due to its unique historical significance, continued prestige among high-end clientele and celebrities, and impressive ability to remain at the forefront of ecological commitment and awareness. These distinguishing characteristics make it not only unique but also a highly sought-after place to visit while vacationing in the area. This is why it is considered the most famous beach club in Pampelonne, consistently captivating visitors with its unique blend of historical relevance and effortless luxury.
How to get to Club 55?
There are a variety of ways to arrive to Club 55. Find below detailed information regarding the best ways to travel to Club 55 this summer:
By boat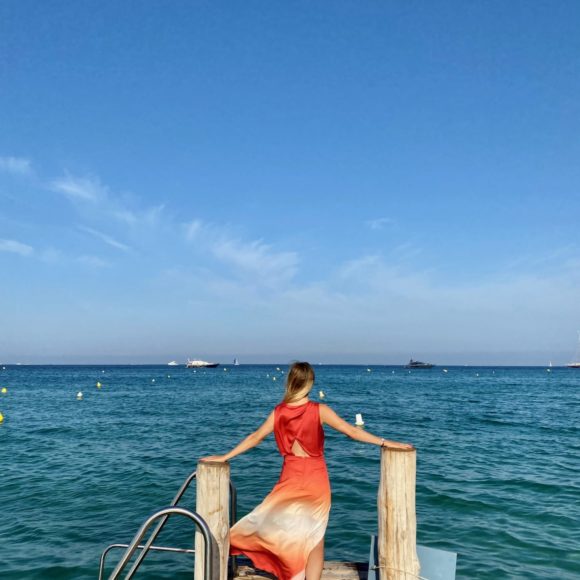 Guests can arrive at Club 55 Saint Tropez by boat or yacht. They can also arrive by tender from their yacht directly to Club 55, as it has its own pier; therefore, access is easy and very accessible. Celebrities and VIP guests often make their entrance at Club 55 in this glamorous fashion each summer.
By helicopter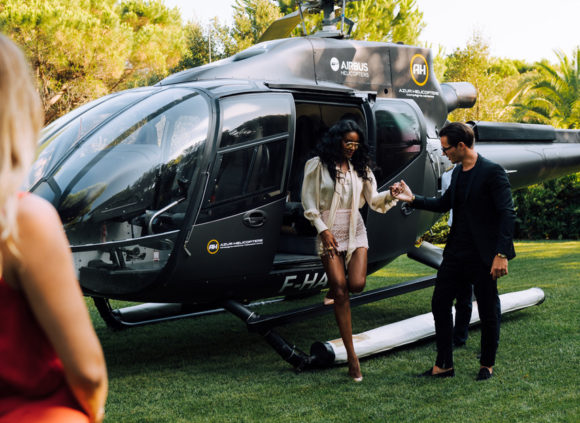 You can arrive at Pampelonne beach and Club 55 via helicopter. There are several heliports along the sandy stretch of Pampelonne beach that you can access by helicopter. Once you have arrived, enjoy a chauffeured car ride that's only minutes away from Club 55, where you can begin a glamorous day under the golden sun.
By car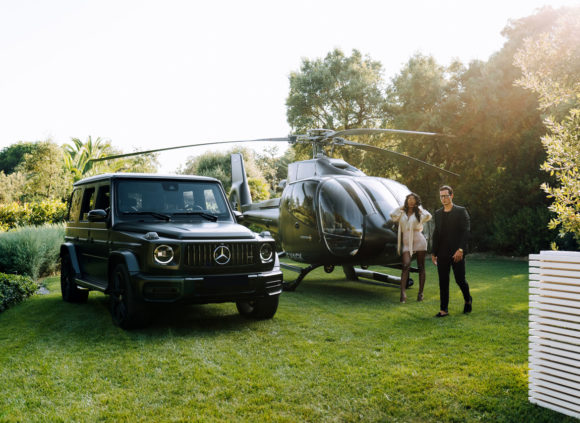 Guests can arrive directly at Club 55 by car. There are large, dedicated parking areas along the beach of Pampelonne, as well as a valet parking service in the private parking area of Club 55. Choose between driving your own vehicle, renting a luxury car, or hiring a chauffeured car during your stay in Saint Tropez.
Are there villas for rent near Club 55 St Tropez?  
Yes, the St Tropez House collection has several villas for rent near Club 55. Villa Sassari is a newly-renovated 6 bedroom villa located within walking distance to Club 55 which features a private cinema and lovely sea view. For more intimate groups there is the modern 3 bedroom villa Modern 55 which has chic interior design and a unique 24m x 5m swimming pool. Mistra 55 is another villa located within walking distance to Club 55 with contemporary styles, 5 guest bedrooms and beautiful sea views. For an ultra-luxurious experience renting a villa in Pampelonne there is Vertigo, a splendid ultra-contemporary villa featuring a fitness area and hammam or Ama, a 7 bedroom villa boasting panoramic sea views and splendid outdoor cinema with bar.