One of the highlights of any summer on the French Riviera is visiting Saint Tropez beach clubs, which offer sunbeds, beach side cocktails, DJ sets and mouthwatering alfresco dining. From the iconic Club 55 on Boulevard Patch to the more recent arrivals of La Réserve, Serena and Loulou, here's a look at some of the best beach clubs in St Tropez, and what makes them special.
What Saint Tropez beach clubs are not to be missed this summer 2023?
Club 55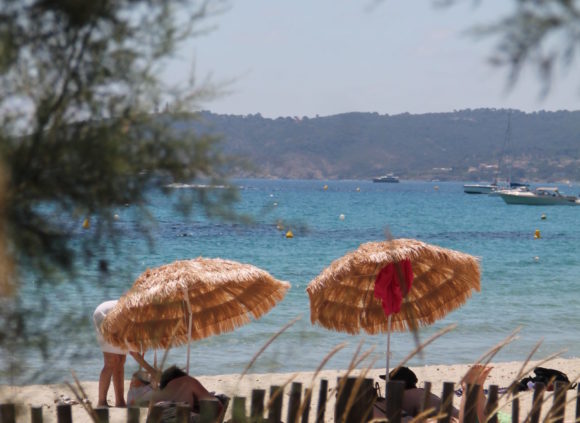 The classic beach club is where the rich and famous relax every summer, doubtless due to the club's philosophy that the customer is not king; he's a friend.
On the Club 55 St Tropez menu you'll find fresh salads, crudités served with fresh aioli, grilled steaks, roasted farm chicken, grilled sardines and other seasonal fish cooked to perfection, followed by a cheese platter, chocolate cake, fresh fruits or ice-cream.
Guests speak highly of the welcoming atmosphere and the sense of being in good company – Club 55 is a must-visit for every guest in St Tropez.
Open daily between 12:00 – 17:00.
43, Boulevard Patch
83350 Ramatuelle
+33 (0)4 94 55 55 55
https://www.club55.fr/
La Réserve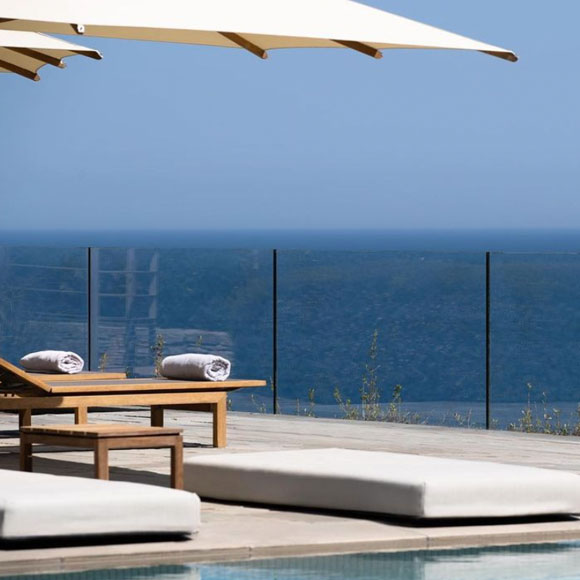 With the relaxed vibe of a cabana, La Réserve Beach Club captures its exceptional natural surroundings in chic bohemian style. Chef Nicolas Cantrel's menu celebrates Mediterranean cuisine, with salads, pasta, grilled fish and meat.
Guests enthuse about how cosy and private it felt, providing a hideaway from the hustle and bustle of the main beach.
Open daily between 10:00 – 19:30.
Route de l'Epi-Pampelonne
83350 Ramatuelle
+33 (0)4 94 96 39 88
[email protected]
https://www.lareserve-plage.com/en/
Byblos Beach Club
In a laid-back but stylish and family-friendly atmosphere, the Byblos menu offers light, tasty and colourful creations with a distinctive Mediterranean accent, including grills, ceviche and fresh, seasonal vegetables.
Guests love the stylish and understated décor, and the attentive, professional staff.
Open daily 10:30 – 18:30, 19:30 in July and August.
Boulevard Patch
83350 Ramatuelle
+33 (0)4 94431500
https://www.byblos-beach.com/en/
La Serena Beach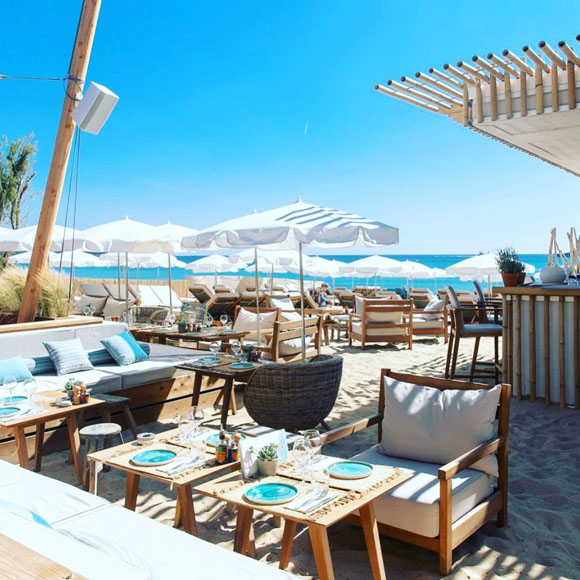 Offering a relaxing Zen atmosphere, one of the popular new beach clubs in St Tropez offers a menu created by Teddy Evrat that's committed to sustainability, and focuses on share platters, pasta, fish and meat, and a children's menu.
Guests rave about the good food and service, fresh fish dishes, cocktails and the chilled music. La Serena creates an atmosphere where people can kick off their shoes and relax.
Open daily 9:30 – 20:00.
Boulevard Patch
83350 Ramatuelle
+33 (0)4 94 43 31 85
https://www.la-serena.com/en/
Loulou Beach Club
Designed in the chic but bohemian spirit of the 1950s French Riviera, executive chef Benoit Dargère offers fresh, Mediterranean cuisine from France, Italy and Sicily, including antipasti, salads, pizzas and pasta, fish and meat dishes, and share platters.
Our guests often call it a 'highlight of their visit, enthusing about the nice setting and vibe, the great ambiance, and good quality food. They also enjoy the DJ sets, lunchtime dancing and club atmosphere after 16:00.
Open daily from 11:30 – 20:00, with two lunch services, at 12:30 and 15:30.
Chemin des Tamaris
83350 Ramatuelle
+ 33 (0)4 94 79 80 04
[email protected]
http://loulou-ramatuelle.com/
Verde Beach
At Verde, indulge surrounded by cosy but contemporary décor designed in the spirit of Provence. Chefs Yannick Plassart and Christophe Giorgi offer a fresh and tasty menu of tapas and share platters, as well as pizza and pasta, lobster roll, roast chicken and Angus steak sandwich.
Guests applaud in ecstatic tones the good food, music and beautiful setting, the amazing atmosphere, excellent service and friendly waiters, and the variety of tasty dishes and generous portions. Some even refer to it as the 'best in St Tropez'.
Open daily 11:00 – 19:30.
1149 Chemin de L'Epi
83350 Ramatuelle
+33 (0)4 94 79 72 23
https://verde-beach.com/en_en/
Tahiti Beach Club
The oldest of beach clubs in St Tropez and one of the most family-friendly, Tahiti offers an exclusive setting offering total comfort, with a gourmet restaurant, two bars, a pizzeria and self-service facilities. Accessible by car, boat and even helicopter, as the club has its own helipad to arrive in style.
Guests love how good the staff are with kids, the quality of the food and the fact that you can fly straight in from your destination of choice.
Open daily 12:00 – 17:30.
Quartier du Pinet
1153 route de Tahiti
83350 Ramatuelle
+33 (0)4 94 97 18 02
[email protected]
https://www.tahiti-beach.com/
Stunning villas for rent only steps away from Pampelonne beach
To experience any of these top beach clubs for yourself, take a look at the St Tropez House collection of villas for rent near Club 55 and other beach clubs:
The seven-bedroom Villa Ama Pampelonne has panoramic sea views, an outdoor cinema and a heated swimming pool. The stylish Villa Vertige has extraordinary views of Pampelonne beach, with eight bedrooms and an impressive spa area. The five-bedroom Villa Sassari is also close to Club 55 St Tropez, and set in enchanting gardens, with elegant designs & decor.
For more information about the best beach clubs or our top villas for rent near Pampelonne, please contact St Tropez House and let our team help choose the perfect villa for you!