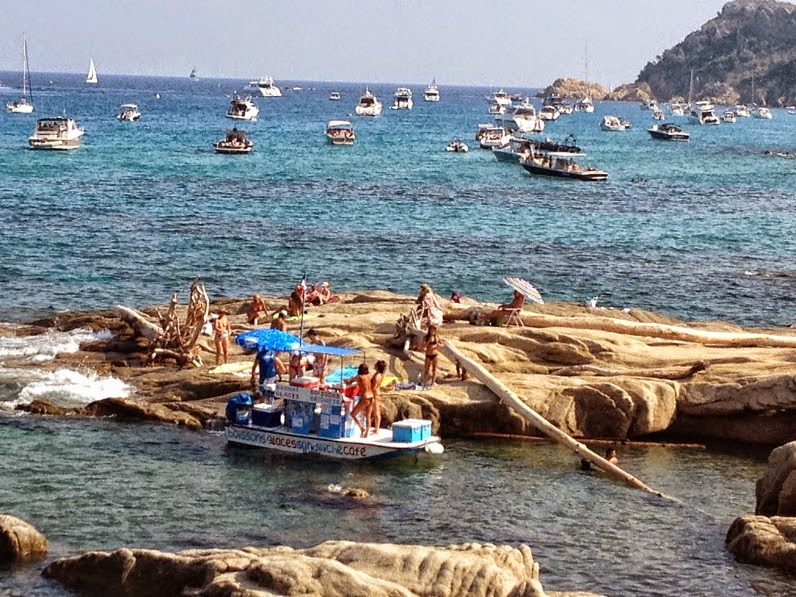 Since 1975, the Conservatoire National du Littoral has been maintaining unique environmental zones of extraordinary beauty along the French coast. A brief stroll along the coastal routes between Cap Taillat and Cap Camarat will tell you why Plage l'Escalet has fallen under their privileged protection.
A myriad of pretty little beaches, coves and rocky inlets along the shore are testament to nature's great diversity and the Plage l'Escalet's abundant natural beauty. A far cry from the nearby glamorous but often overcrowded Pampelonne beaches, Plage l'Escalet remains a rare hidden gem of the French Mediterranean, one that is not to be taken for granted. So rare is it to find such a peaceful and wild beach in the congested St Tropez area that a visit to Plage l'Escalet is a bonafied luxury.
Being under the surveillance of the Conservatoire National du Littoral has its advantages. Escalet beach is extremely well maintained and is perhaps the cleanest among the beaches of St Tropez. Away from the beach bars and restaurants elsewhere, all building work is strictly prohibited on the coastline, allowing you to rediscover the nature upon the French Riviera. Here, fish frolic in the sea, crustaceans move busily to and fro about the rocks and Mediterranean birds swirl around, sunning themselves in the southern sun. Snorkelling and diving conditions are ideal and the perfect combination of rocky and sandy beaches makes Escalet beach a treat to indulge all tastes.
So whether you enjoy long romantic coastal walks, pristine shorelines, watersports or nudist beaches, Plage l'Escalet has it all!
If you are willing to stay in a villa next to Escalet Beach next summer, visit this page.
Recommended:
Top 5 Topless Beaches in the World
Best Nudist Beaches in Saint Tropez