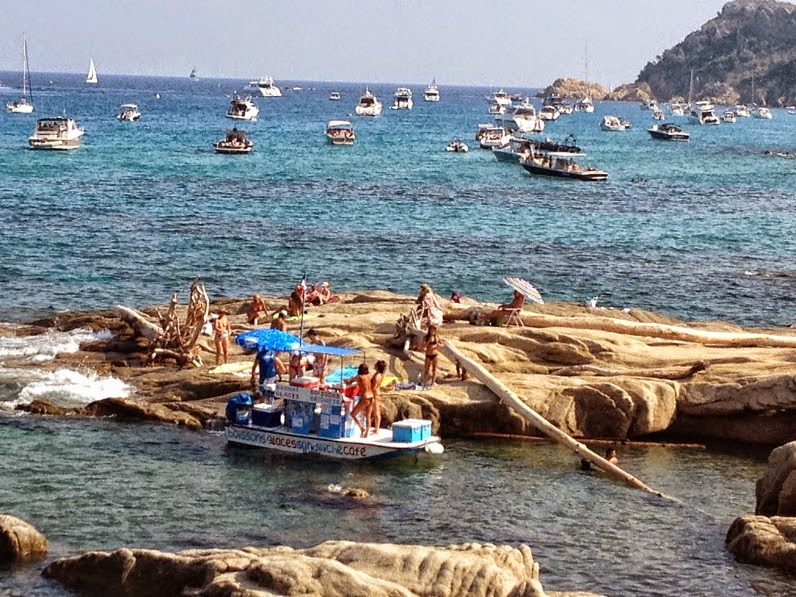 We love this time of year; as the days get longer and temperatures climb, you can almost smell the beach and picture glorious days spent lounging on the sand, before plunging into the sea to cool off.
And while many of us splurge on a pair of new swim shorts or a bikini for the occasion, there are others who prefer to go au naturel!
So, whether you are a seasoned pro at topless bathing, or you are a curious novice wanting to see what all the fuss is about, we have put together a list of the 5 best topless beaches in the world:
1. Tahiti Beach, Saint Tropez
This stretch of the world famous Pampelonne Beach is perfect for getting that (near) all over tan. The beach is situated to the far left of Pampelonne, and is one of the closest to the centre of Saint Tropez. For those of you holidaying in a villa near Tahiti Beach who aren't shy, leave your bikini top at home and come on down!
2. Copacabana, Brazil
One of the most famous beaches in the world, Copacabana draws in an international crowd of travellers wanting to experience the fun and vibrant atmosphere of the region. Flanked by the dramatic peaks of the Sugarloaf mountain and backed by high-rise buildings, Copacabana Beach certainly has a unique feel about it. What's more, locals and tourists relish the opportunity to play sports on the beach, from volleyball to football. But one thing to remember when visiting Copacabana is bikini tops are all but frowned upon, so why not let loose and fully embrace the experience?
3. Bouillabaisse Beach, Gassin, Saint Tropez
Commanding third position in this all important list is Bouillabaisse Beach, which is situated on the road out of Saint Tropez, towards Gassin. Here, you won't feel out of place if you decide to cast aside your bikini top aside. This topless beach is perfect for clients renting luxury villas near Bouillabaisse, as it is just a relaxing walk away.
4. Miami, USA
Recognised across the globe, Miami Beach stretches more than eight miles from north to south. Lined with arching palm trees and a far-stretching promenade, certain areas of this beautiful beach are designated to topless bathers.
5. Playa d'en Bossa, Ibiza
It may come as no surprise that this party island is open to the idea of topless bathing. Playa d'en Bossa, Ibiza's longest beach, has a host of cool bars, restaurants and clubs, and is an extremely popular destination for tourists. With that in mind, don't be afraid to dress a little lighter here – many people will be doing the same!
---
Contact Emilia ([email protected]) if you wish to republish this article.
Recommended:
Best nudist beaches in Saint Tropez, South France