There really is no better way to celebrate the start of the new year than a St Tropez New Year's Eve. This magical town shines especially brightly throughout the seasonal festivities, and even more so over New Year's Eve when you can enjoy a traditional French new year's feast as well as the ultra-glamorous celebrations at the exclusive hotels and clubs in St Tropez. As with most things, the French like to do things slightly different from the rest of the world, so to experience a St Tropez New Year's Eve, renting a luxury villa in Saint Tropez is a wonderful chance to try something new.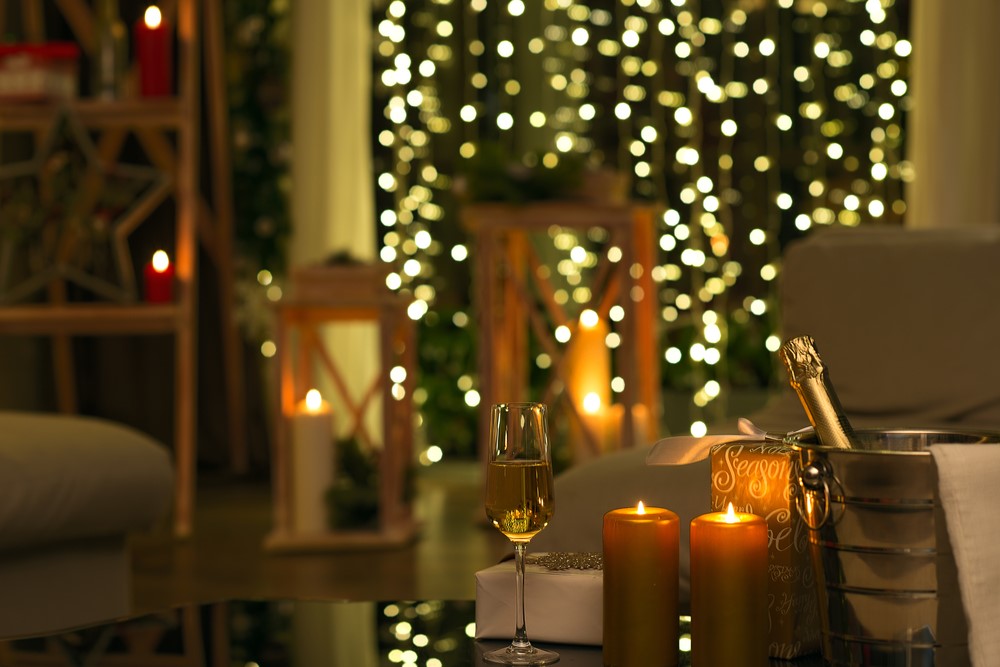 French New Year Traditions
For most French families, the most important day of le Réveillon on New Year's Eve, when everyone gets together over a long, lengthy lunch to raise a coupe de champagne to the year ahead. December 31st is known in France as Saint Sylvester's Day to mark the death of a man who played a role in the rise of Christianity and the fall of Paganism in Rome.
Celebrate New Year's Eve in Saint Tropez
Celebrations for St Tropez New Year's Eve start with a unique feast called l'Anchoide, where anchovies
and aperitifs are offered to residents and visitors by the town itself. This lively communal feast takes place at midday at the Suffren Quai close to our more central St Tropez House properties.
Then, at midnight, the town of Saint Tropez will be treated to a magnificent fireworks display which is set off from a barge not far from the port. Most people tend to gather on the Jean-Réveille Jetty to watch these mesmerizing illuminations which light up the sky above Saint Tropez.
Many of the town's exclusive restaurants and hotels also arrange special celebrations to see in the New Year.
Hôtel de Paris New Year's Eve
For a truly glamorous St Tropez New Year's Eve, ring in the new year at the iconic Hôtel de Paris, renowned for its opulent annual festivities and a favourite haunt among celebrities. This year's event includes a cocktail reception followed by a delicious dinner and then the party kicks off with a DJ Event in the Atrium Bar, famed for its signature cocktails and an extensive selection of caviars.
Nikki Beach New Year's Eve
Although closed for most of the low-season, the famous Nikki Beach club opens for this special night to make for a truly exciting St Tropez New Year's Eve. This year, Nikki Beach will be celebrating the start of the new year with a circus-themed extravaganza, entitled "The Greatest Show on Earth". The climax of the evening will be the pyrotechnics show at midnight to kick off the new year, undoubtedly followed by a night of partying.
Bar du Port
If you are attending the fireworks in the port rather than one of the more exclusive St Tropez New Year's Eve parties, you can follow these festivities by dancing the night away at Bar du Port, a favourite spot among locals and conveniently located near to the fireworks display.
---
For more information on any of the above, or for help in planning your St Tropez New Year's Eve celebrations, please contact St Tropez House.